Since 1990, Wiscoy for Animals has engaged with our local community to strengthen and nurture the bond between humans and the animals with whom we share our homes and the outdoor environment. To achieve this goal, we participate in thoughtful product selection; individualized customer assistance and support; and special events designed to educate local consumers, facilitate dynamic activities for pets and their people, and to express our appreciation for the support and loyalty of our customers.
Wanda Crosby opened her business as an urban animal feed store, Wiscoy Pet Food Co, in 1990 with Hoss, the first of her many "store dogs", who still holds a place of honor and recognition as a symbol of Wiscoy's dedication to companion animals. Wiscoy has evolved into a comprehensive feed store accommodating all the species of our home and backyards. Wiscoy's foundation is grounded from its original strong agricultural base to serve the animals we live with daily. In 2005, Wiscoy Pet Food Co. moved its location to Aaron Plaza and is now referred to as Wiscoy For Animals
Wanda grew up on her family's dairy farm in Western New York. She graduated with post-secondary degrees in Agricultural Business and Agricultural Economics. Wanda worked for animal nutrition and animal pharmaceutical companies before transferring her knowledge and experience to Wiscoy, developing the business into a marketplace of companion animal feed and supplies.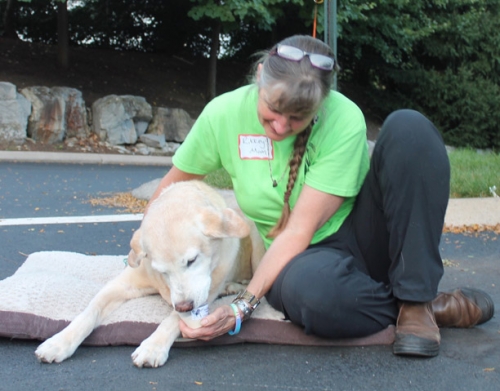 How did we get the name?
The Wiscoy Creek flows around the family farm in western New York where Wanda grew up. Naming her store after a cherished memory connects her every day to her past in that rural region which was so vital to her understanding of the role of animals in our own development.